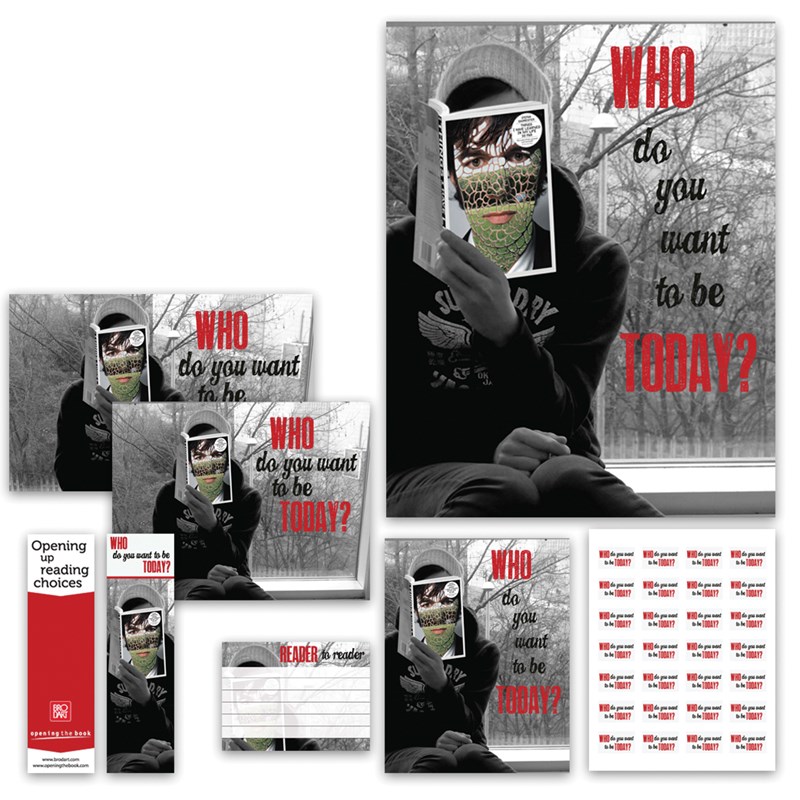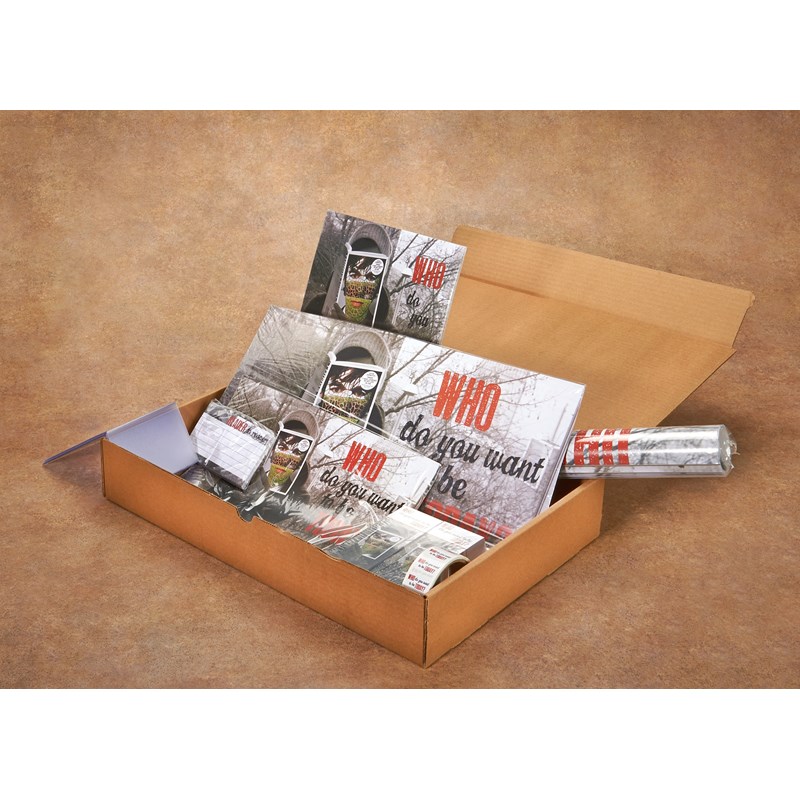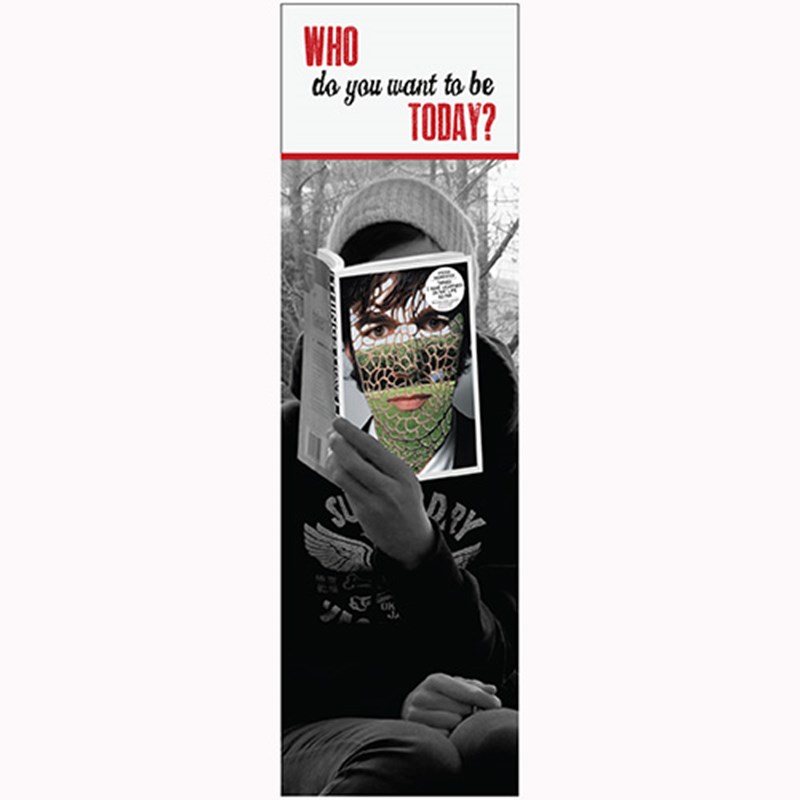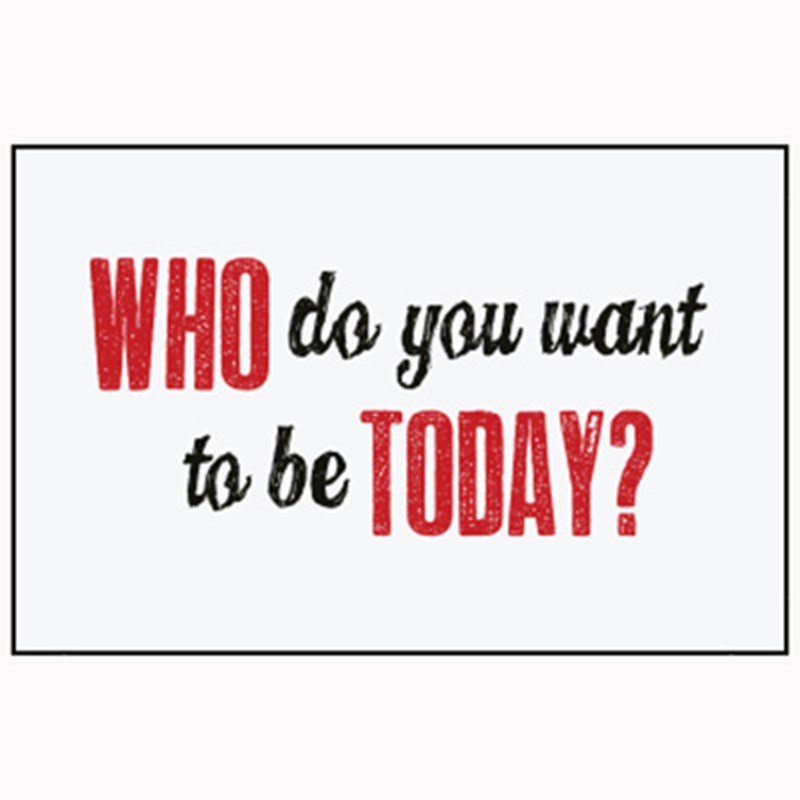 Who Do You Want to Be Today? Graphics Package
This is such a cool image for a YA audience. NY-based Stefan Sagmeister is one of the most influential graphic designers working today; any students taking design will study his work. He gave us permission to use his book cover in our own artist-designed image – he was delighted to be able to promote reading in libraries.
The resulting image is complex and sophisticated with a layered exploration of identity which will appeal to young adults. We have used the image to promote the way that reading similarly allows us to explore different identities. You can take this image in lots of different directions with the books you choose - fiction, travel, biography, psychology, fashion - everything from ordinary family life to the extremes of experience.
We designed this promotion for a YA audience but Stefan Sagmeister came to fame with album covers for The Rolling Stones and Talking Heads so you might find some patrons from the baby boomer generation rocking up to take a look too.
1 small sign to fit any of our Single or Double-faced Book Pods or equivalent
1 large sign to fit a Book Table, Magazine Pod, Graphic Novel Pod or equivalent
5 posters
50 reader-to-reader cards for YA readers to communicate with the library and each other
10 Reader to Reader Frames for YA readers or staff to write comments and place with a book on shelf
500 bookmarks to use as promotional giveaways
300 removable labels to go inside the books if staff or YA readers wish to identify them as part of this promotion
Five table top easel signs– just fold out the back to create a freestanding showcard
One booklist with suggested titles to get you started
One header sign 8½" × 11"
One header sign 17" x 11"
Five 24"x17" posters
50 reader-to-reader cards
10 Reader to Reader Frames 3"H x 4 1/8"W x 5 11/16"D
500 bookmarks
300 removable labels 5/8" x 1"
Five tabletop easel signs
One booklist with suggested titles
Freight charges are FOB shipping point, prepaid and added to your invoice
Shipments are made via UPS, FedEx Ground, US Postal Service, or common carrier, depending on size, weight and quantity of product ordered
This product is currently out of stock
More From Promotions & Graphics