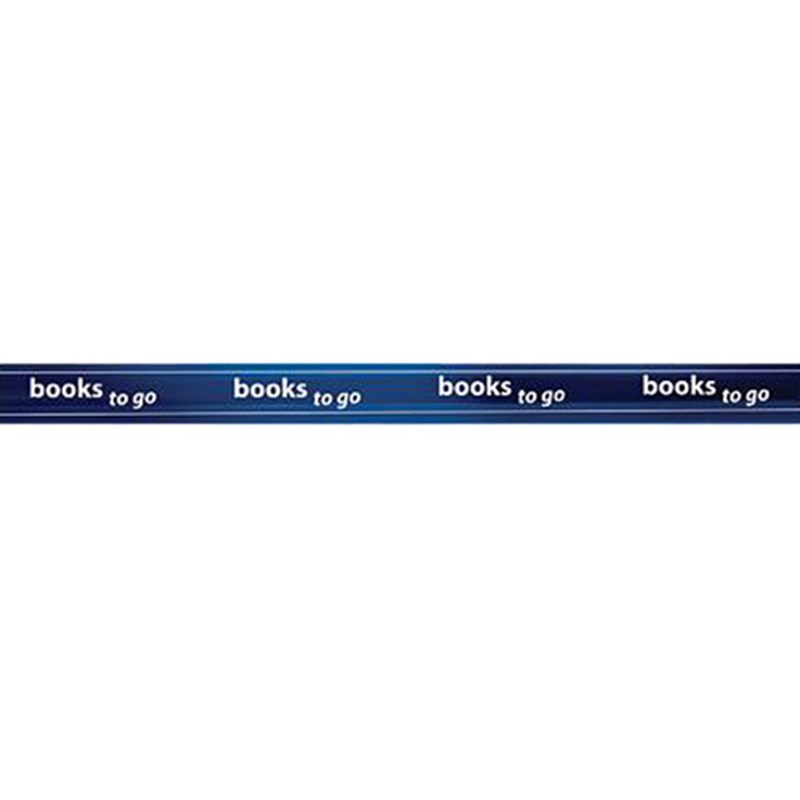 Books to Go Graphic Insert for Feature Shelf
Our Feature Shelves can transform ordinary shelving into attractive face-forward displays. Why not bring that extra touch of professional design by adding the "Books to Go" graphic insert? The message will appeal to patrons who don't have much time and want to grab and go as quickly as possible.
You can create a "Books to Go" area at the front of your library by using our high-impact floor display furniture. If you add "Books to go" headers to our Book Tables and Pods and then use Feature Shelves with these inserts on adjacent bookshelves you can create a whole new professionally branded space at a low cost.
Specially designed to fit our Feature Shelf
Easily inserted into the Feature Shelf
2 1/8"H x 31 1/16"L
Printed on 80# gloss cover paper
Freight charges are FOB shipping point, prepaid and added to your invoice
Shipments are made via UPS, FedEx Ground, US Postal Service, or common carrier, depending on size, weight and quantity of product ordered
More From Promotions & Graphics