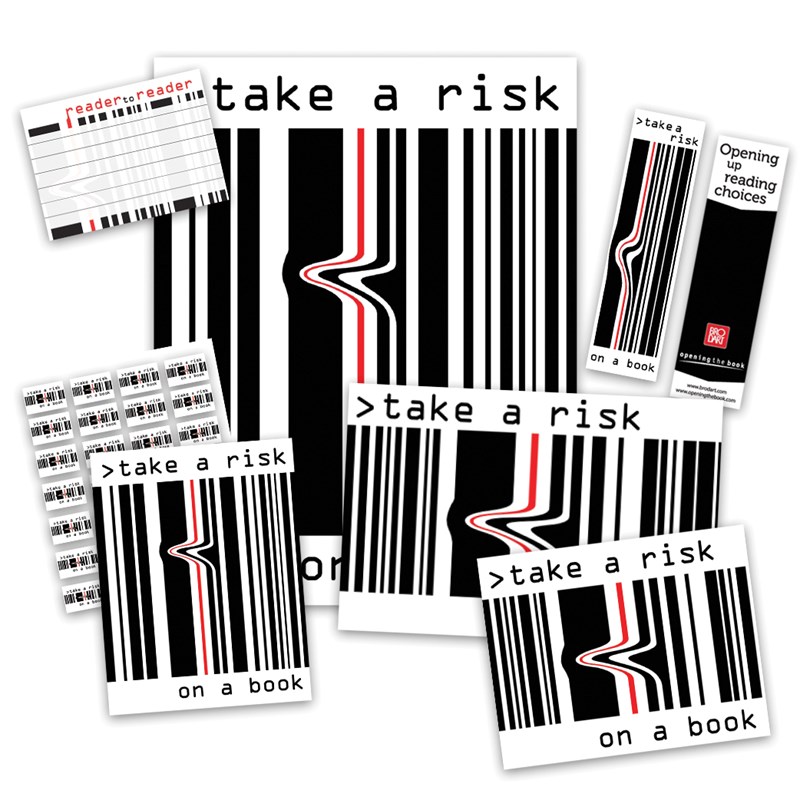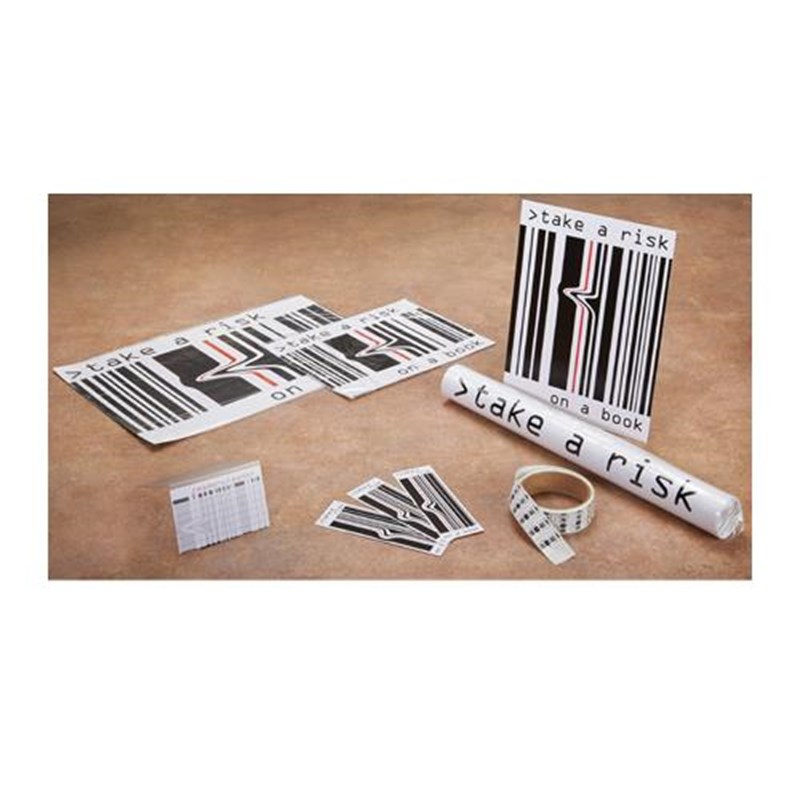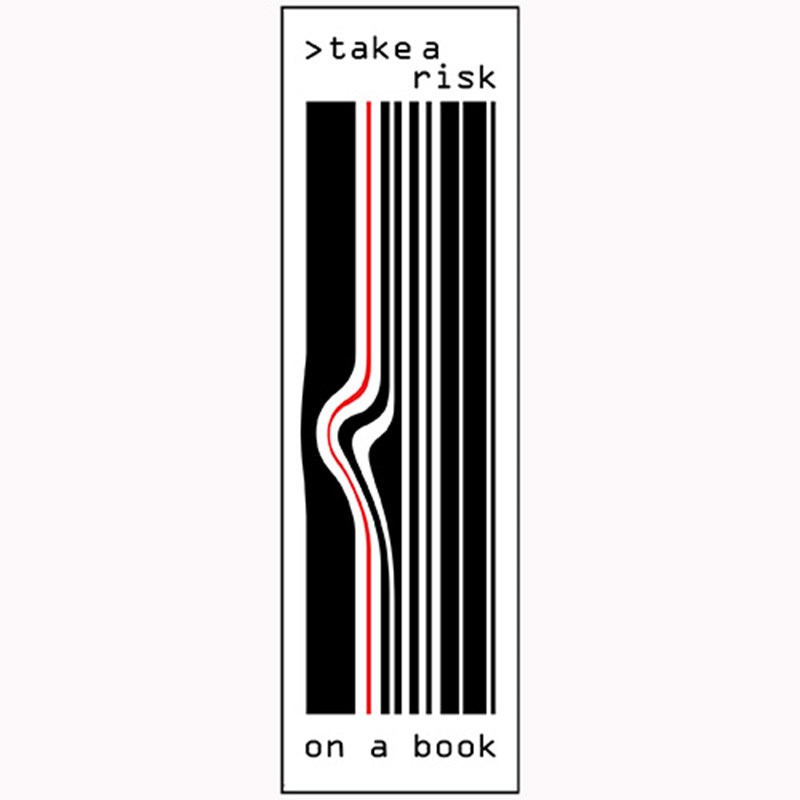 Take a Risk on a Book Graphics Package
Our extensive research with readers shows that many feel they are a bit stuck with what they always read but they are unsure how to find anything else. We have found the slogan Take a risk on a book is a perfect way to solve this problem. There is no message that these are books you 'ought' to be reading, or that you will like them better than your favorites - it's just a temptation to try something different and see how it works out. You might be surprised by how many of your patrons are up for this!
This superbly designed pack of display material will bring a contemporary edge to your book promotion. The bar code image with the little twist is a cool way of indicating that anyone can go off the beaten track for a moment. It's also a great piece of marketing for libraries over bookstores – you can take a risk for free in a library - if you don't like it, just bring it back and take a different one.
1 small sign to fit any of our Single or Double-faced Book Pods or equivalent
1 large sign to fit a Book Table, Magazine Pod, Graphic Novel Pod or equivalent
5 posters
50 reader-to-reader cards for patrons to communicate with the library and each other
10 Reader to Reader Frames for patrons or staff to write comments and place with a book on shelf
500 bookmarks to use as promotional giveaways
300 removable labels to go inside the books if staff or patrons wish to identify them as part of this promotion
Five table top easel signs– just fold out the back to create a freestanding showcard
One booklist with suggested titles to get you started
One header sign 8½" × 11"
One header sign 17" x 11"
Five 24"x17" posters
50 reader-to-reader cards x" x x"
10 Reader to Reader Frames 3"H x 4 1/8"W x 5 11/16"D
500 bookmarks
300 removable labels 5/8" x 1"
Five tabletop easel signs
One booklist with suggested titles
Freight charges are FOB shipping point, prepaid and added to your invoice
Shipments are made via UPS, FedEx Ground, US Postal Service, or common carrier, depending on size, weight and quantity of product ordered
This product is currently out of stock
More From Promotions & Graphics