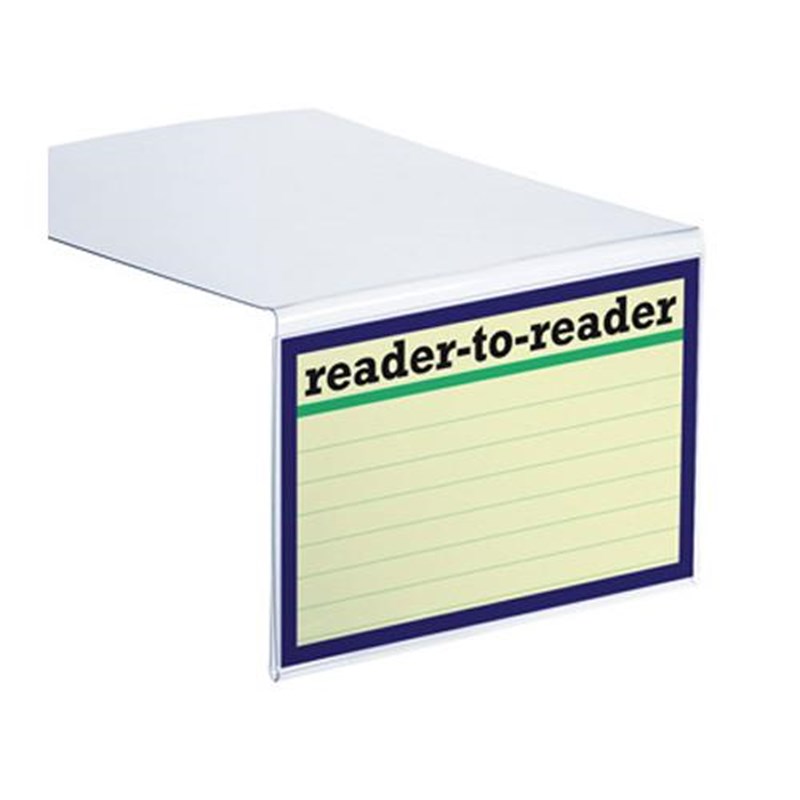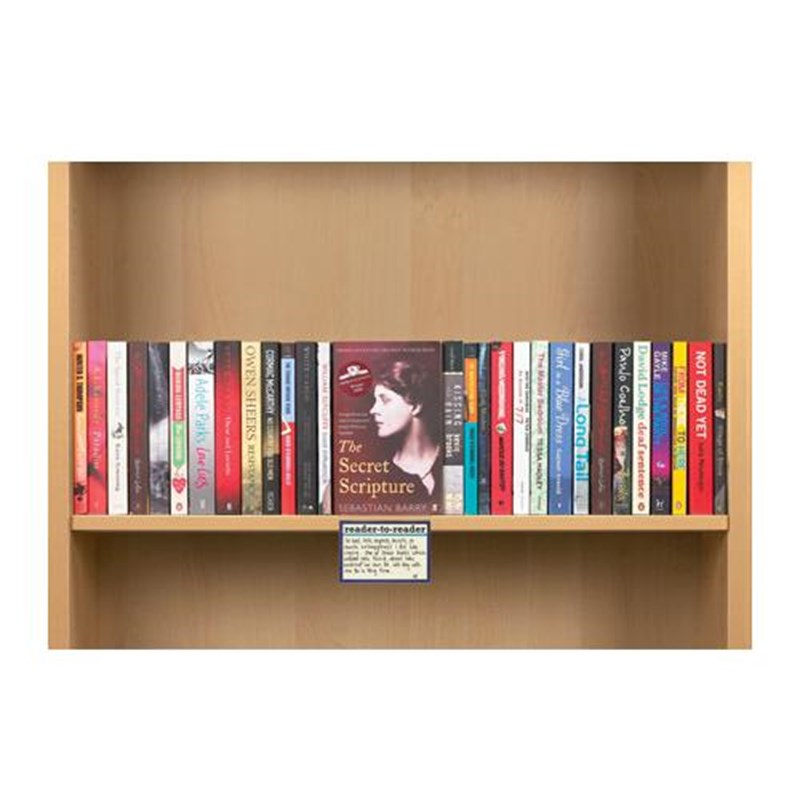 Reader to Reader Graphic Inserts
These neat inserts are the perfect way to get patrons talking about and recommending books to other readers. Place a pile of cards and some of our Reader to Reader Frames on a table or the circ desk. Ask patrons to write on the card, then slip the card into the Frame and place it on shelf to draw attention to a book of their choice. The weight of the book holds the Frame in place and the comment card is clearly visible at the front of the shelf.
We are all curious about other readers' opinions; you'll find that browsers can't resist stopping to read these comments as they look along the shelves.
Spotlight individual titles with personal reader comments
Easily inserted into our Reader to Reader Frames
2¾"H x 4 1/8"W
50 cards per package
Freight charges are FOB shipping point, prepaid and added to your invoice
Shipments are made via UPS, FedEx Ground, US Postal Service, or common carrier, depending on size, weight and quantity of product ordered
This product is currently out of stock
More From Promotions & Graphics