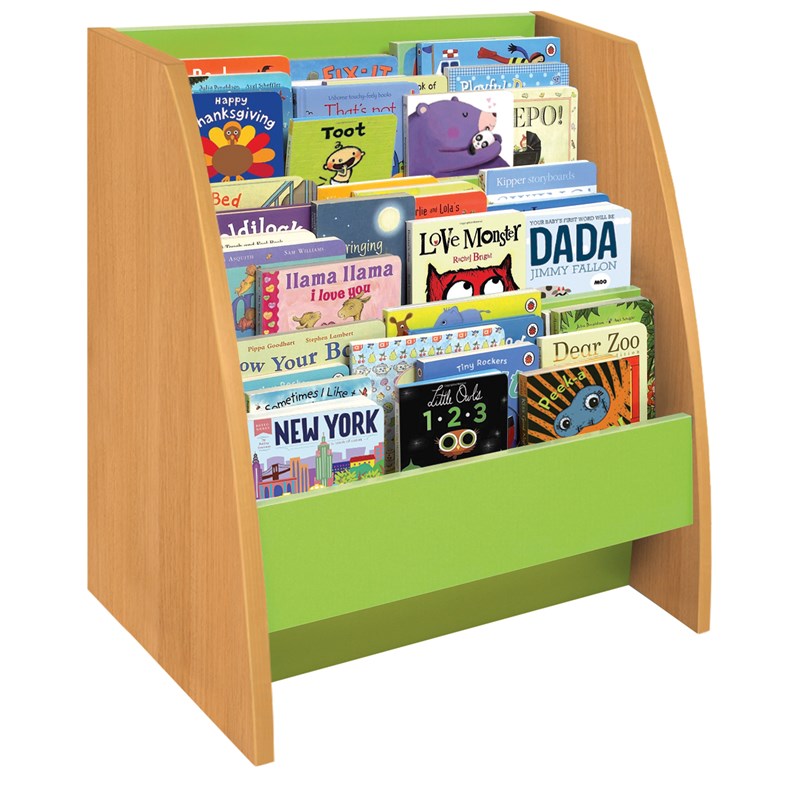 Boardbook Wall Unit
Board books are often smaller and thicker in format than picture books. This means they tend to get lost on shelves and in mid-floor boxes where they drop down and can't be seen. This unit is designed especially to give board books their own showcase and it is scaled to be just the right height and scale for young children to explore.
The front cover is the most recognizable part of a book and very young children can develop favorites long before they learn to read. This is an important step towards reading confidence. A good board book collection, well-displayed, can play a key role in a young reader's development.
You can mix and match Boardbook Wall Units with Picturebook Wall Units as they have been designed to look good together.
Designed to be fixed against a wall for safety
Three shelves hold a large capacity
All books displayed face-out so the covers can be seen
Made in the USA!
25-Year warranty
27 3/4"H x 25 3/16"W x 18"D
Three shelves each with a front lip
Five great colors to choose from
Custom crafted – made to order
Assembled
Ships from manufacturer by truck
Weight: 50 lbs
Freight charges are FOB shipping point, prepaid and added to your invoice
Delivered either to the end of the truck or onto your loading dock. If you require delivery beyond these points, an extra charge will apply
Call us for exact shipping quote
More From Children's Library Display Furniture