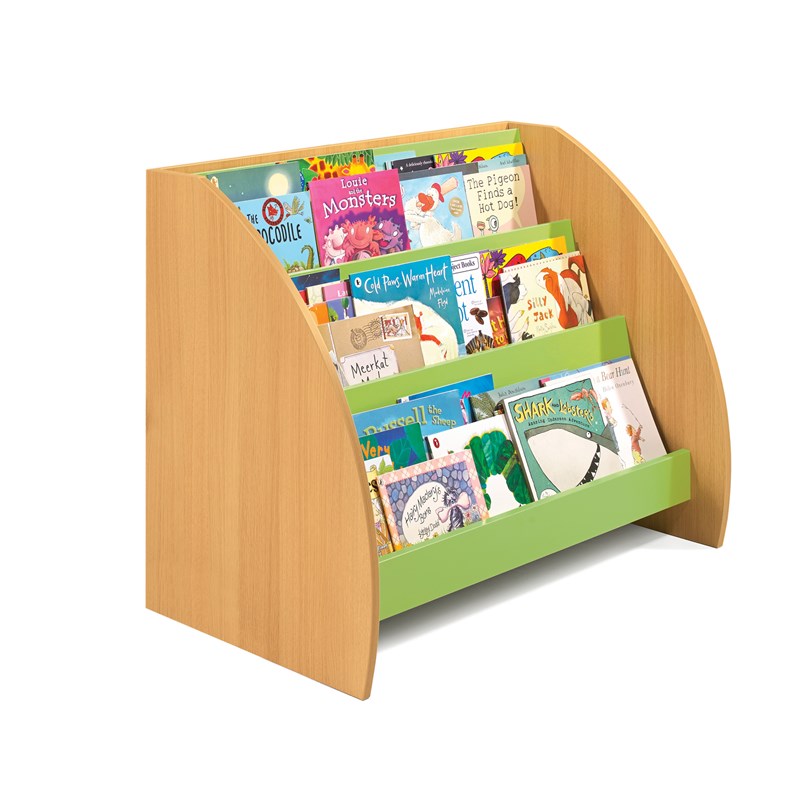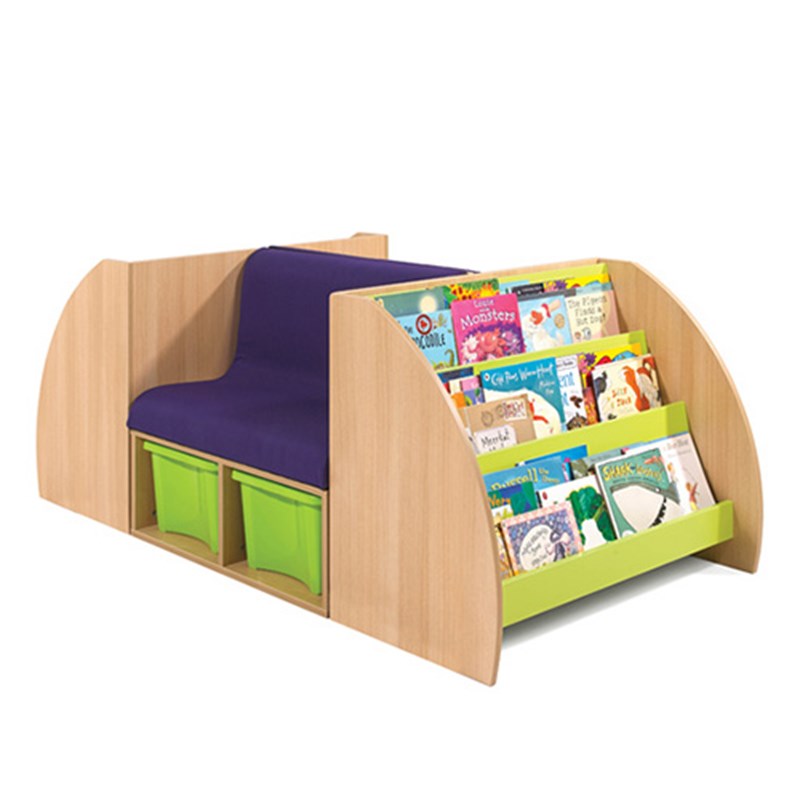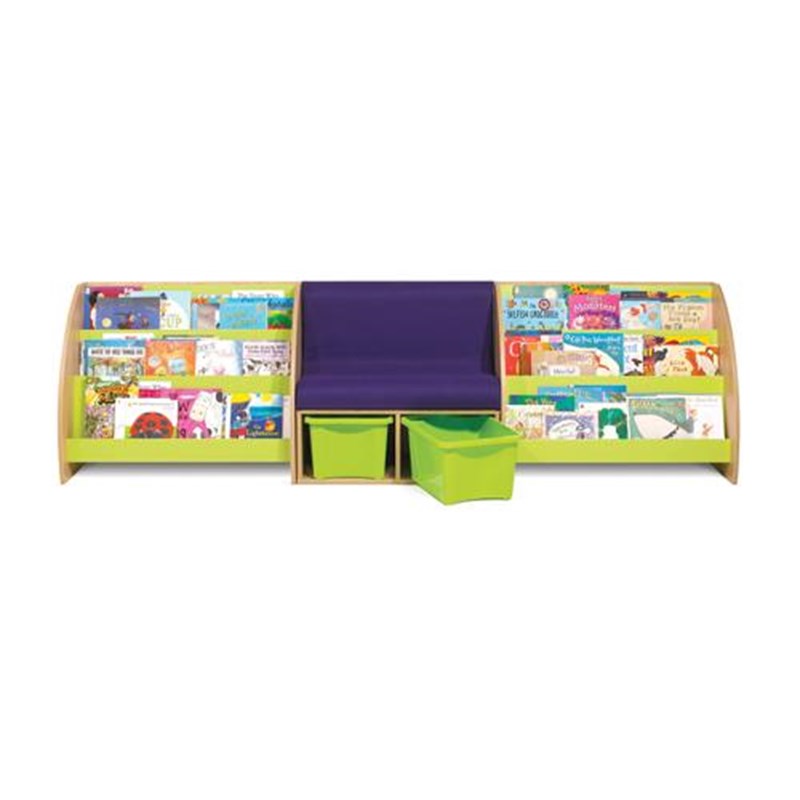 3-Tier Picturebook Unit
Three tiers of deep shelves offer a great combination of capacity and display. You can use the unit on its own or combine it with our Storage Seats to make a cozy and practical reading corner in a children's library or classroom.
All the books are turned face-out so they catch the eye and tempt children to browse and explore. The unit works with any large format books – you can use it for non-fiction or comic books as well as for picture books. Put it with our Storage Seats and encourage children to take a relaxed approach to reading – pick out a book and then get comfortable on the seating right next door.
Specially designed to combine with our Storage Seats
Takes any large format books and displays them well
Made in the USA!
25-Year warranty
30 1/8"H x 38"W x 20"D
¾" thick melamine with MDF core
Three deep shelves each with a front lip
Light oak frame with choice of 5 shelf colors
Custom crafted – made to order
Assembled
Ships from manufacturer by truck
Weight: 55 lbs
Freight charges are FOB shipping point, prepaid and added to your invoice
Delivered either to the end of the truck or onto your loading dock. If you require delivery beyond these points, an extra charge will apply
Call us for exact shipping quote
More From Children's Library Display Furniture